Supporting Those Who Serve Us
Provicta's mission is to provide a menu of critical health and wellness services to police, fire and EMS personnel delivered onsite by qualified professionals who possess a complete understanding of first responders and their needs.
Further, Provicta is aligned with premier healthcare systems that offer a direct pipeline into concierge care plans allowing for primary and specialty services provided by medical professionals who are trained on how to best serve first responders.
Provicta's patent pending technology also optimizes the performance of police, fire and EMS personnel during stressful encounters that builds resilience and improves their long-term health resulting in safer communities.
Join the Provicta Movement and help build a community of support for those who serve us!
Mike Goldstein

Mike Goldstein is a co-founder of Provicta and is a 30-year law enforcement professional dedicated to the care and wellbeing of first responders.  Mike has pioneered highly regarded wellness programing and research projects for police officers and firefighters that have been replicated by other public safety organizations.  Mike is a national speaker and consultant on wellness initiatives and on servant leadership.
Steve Mase

Steve Mase has spent the majority of his career using data to develop and drive company after company. With Vitals™ Aware Services being his latest company, Steve now serves as the acting CTO at Vitals™, developing technology for social good with potentially life-saving benefits. Steve plans to expand Vitals™ across the nation as he sees a huge value in having real-time data delivery for critical moments.
Peter Lecy

Peter brings years of leadership experience having worked across a variety of business categories ranging from media and marketing to software and technology.

He has grown startups into multimillion-dollar market leaders and helped mature businesses establish a growth trajectory. His expertise with both operations and strategy has resulted in a number of successful acquisitions and exits.
Strategic Partner Providers:
Provicta has established key partnerships with clinicians and providers who thoroughly understand the first responder community.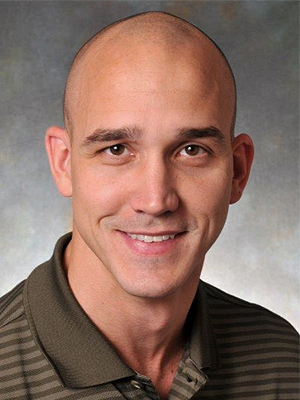 Dr. Paul Nystrom, Medical Director
Dr. Paul Nystrom finished his Emergency Medicine residency at Hennepin County Medical Center in 2012. He then completed a 2 year EMS Fellowship which included the police academy at Hennepin Technical College. He now works in the Emergency Department and as an EMS medical director, and also as a part-time police officer. His main interest outside of EM/EMS is wellness among public safety personnel.
Throughout his medical career, he has witnessed first hand how most of Big Medicine is focused on downstream consequences and chronic conditions. Very little attention is paid to prevention and working upstream of the problem. That has led him to focus his own continuing education on interventions that would have the most long term impact and ongoing benefit. This includes Better Nutrition, Prioritizing Sleep, Smarter Exercise, and Being Community. Dr. Nystrom has been sharing these ideas with public safety personnel, primarily law enforcement, for the past 10 years. He has become well-known in the metro area and even outstate Minnesota for presenting at local departments, regional trainings, and statewide conferences.
He is originally from MN, went to medical school at the University of Iowa, and spent four years on active duty in the U.S. Navy. One year was spent doing a Transitional Internship in Portsmouth, VA. He then completed six months of Dive Medical Officer/Undersea Medical Officer training in Groton, CT and Panama City, FL. Just prior to his residency, he was stationed in San Diego, CA with Naval Special Warfare Group ONE.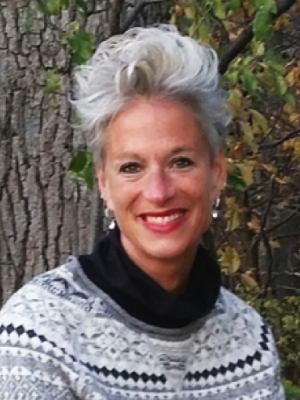 Rachael Peterson MS LPCC LADC CCTP, Therapist, Mental Health Director
Rachael Peterson MS LPCC LADC CCTP is a Master's Level dual licensed clinician who has worked collectively for 26 years in public safety, through law enforcement (LE), mental health and chemical health, crisis work, training and consultation for over 20 LE agencies. During her 16 years in LE, her experiences included being a Sergeant, SWAT Team Leader, Negotiator, Critical Incident Facilitator and Peer Support Trainer. Rachael's experience in LE has led to her passion of how trauma and addiction impacts first responders. Rachael has used her own experience as a first responder and woman in recovery to transcend into her current role of a mental/chemical health therapist and consultant working with all first responders – police, fire, military, dispatchers, front line workers and corrections officers.
She has worked in a variety of settings including treatment centers, crisis response team, clinical director of a dual licensed program, clinical supervisor of graduate students seeking licensure, Psychological Director of a veteran's wellness clinic and was the first full-time Wellness Director of the largest law enforcement agency in Minnesota. Further, she has served as a trainer and guest speaker on several areas including trauma and addiction, crisis intervention skills, stress, peer support and resilience.
As a first responder- specific therapist/consultant she has assisted clients who suffer from traumatic events and helped them to overcome the symptoms of PTSD, anxiety, depression, addiction, traumatic brain injuries, panic attacks and the impact of these symptoms on relationships. Her extensive work has helped create organizational changes in wellness for agencies and aided the families of first responders. Her goal is to honor each person's experience, walk with them and offer solutions for healing.
She has specialized training in eye movement desensitization reprocessing (EMDR), accelerated resolution therapy (ART), cognitive behavioral therapy (CBT) and multiple other modalities to treat trauma related issues. In her free time, she and her wife enjoy camping, kayaking, running, biking and her two dogs, Emmy Lou and Kayden.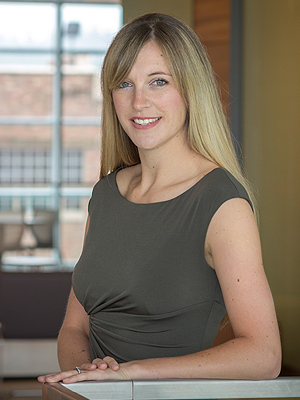 Lois James Ph.D, Assistant Professor
Lois James is an assistant professor in the Washington State University (WSU) College of Nursing, where she focuses on bias, stress, sleep, and performance in "high stress" populations such as police officers, military personnel, nurses, and top tier athletes. She is one of a handful of research advisors for the International Association of Chiefs of Police, has received multiple honors and awards for her work, and is internationally recognized as a leading expert in her field. Dr. James's simulation-based research on the impact of bias on police decision making has significantly advanced what is known about how suspect race and ethnicity (as well as other factors) influences police officers during critical encounters with the public. She is the founding director of Counter Bias Training Simulation (CBTsim), a novel and innovative simulation-based implicit bias training program that has been featured in National Geographic and the recent feature-length documentary "bias." Dr. James's work has been published extensively in academic journals, practitioner magazines, and mainstream media such as the New York Times and the Washington Post. During her time at WSU, James has brought in approximately $6,000,000 of extramural funding, making her an important contributor to WSU's "Drive to 25" goal of being recognized as one of the nation's top 25 public research universities, preeminent in research and discovery, teaching, and engagement by 2030.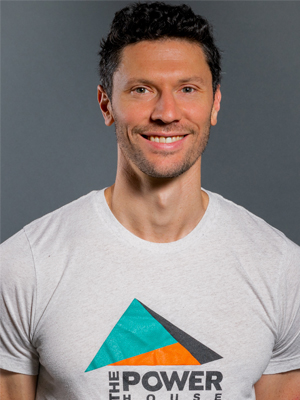 Max Lipset, Health Quotient Program Director at Twin Cities Orthopedics
Max was born on September 11 in San Diego, California. His life, like many others, changed profoundly in 2001 because of the terrorist attacks on New York City. Witnessing the response of the police, firefighters, EMT's and medical personnel on that day, Max gained an unwavering appreciation for our nation's public servants.
After attending college with a focus on medicine in California, Max had the opportunity to play professional soccer and traveled the US and South America pursuing that passion. In 2013, Max founded his own health & fitness company with his wife Jill, The Power House MN, focused on reaching a bigger population while also providing facilities and expert coaching for any level of athletic pursuit. During the past 8 years, Max and Jill have worked with dozens of public service people. In 2021, Max partnered with Twin Cities Orthopedics to start a new program called Health Quotient to bring health and fitness services and value based care to employers. For the public servant, being healthy and fit are minimum requirements to do their best work. Beyond health and fitness, controlling one's physiology while under stress or in a stressful situation, is something that can be trained and Max is passionate about teaching these skills and techniques to public servants who need this vital skill now more than ever. With over 15 different certifications and credentials and a team of experts behind him, Max brings a multifaceted approach to human performance that is effective, efficient, and customized for each person and group he works with.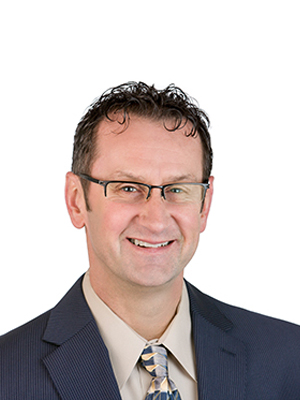 Dan Athmann, Thrivent Financial
As a financial professional, Dan specializes in helping police officers, first responders, and their families by leveraging his combined law enforcement and financial services experience to help guide individuals and families with their protection, investment, and retirement income planning needs. Prior to his career at Thrivent, Dan's law enforcement career spanned 25-years with the Burnsville Police Department where he worked in many capacities, finishing his career as an Investigative Sergeant in 2014.
Having lived the law enforcement "life," Dan knows what it takes to survive your specific career challenges – the ebbs and flows, and at times the emotional strain. Dan also knows the importance of preparing for today and preparing for tomorrow. Your career will pass more quickly than you think, and you deserve a sense of confidence in your financial future. Dan can help you identify strategies to get you there.
Dan Athmann is a Financial Associate of Thrivent and has been in the financial services industry since 2016. Dan has FINRA certifications Series 7 and 66 and holds an Individual Life and Health Insurance Producer License in his home state of Minnesota, as well as non-resident licenses in Wisconsin and California. Dan has extensive training and widespread knowledge with insurance products, investment solutions and retirement income planning strategies. He graduated from St. Cloud State in 1989 with a Bachelor of Arts Degree in Criminal Justice, and from the University of St. Thomas in 1996 with Master's Degree in Public Safety Education and Administration.
Dan lives with his wife, Jackie, in Lakeville and have they three adult children – all UMD Bulldogs! Dan is involved in a variety of causes within the Minnesota public safety community, including the Minnesota Police Chief's Association, Minnesota Corrections Association, Backing the Blue Line, the Frontline Foundation, National Latino Officers Association and the Minnesota Juvenile Officers Association. Dan is a member of the Board of Directors for the Minnesota Police Chief's Foundation.
Dan is available to do group trainings or individual meetings on a variety of financial topics. Contact him directly at [email protected] to learn more!
Thrivent is the marketing name for Thrivent Financial for Lutherans. Insurance products issued by Thrivent. Not available in all states. Securities and investment advisory services offered through Thrivent Investment Management Inc., a registered investment adviser, member FINRA and SIPC, and a subsidiary of Thrivent. Licensed agent/producer of Thrivent. Registered representative of Thrivent Investment Management, Inc.  Advisory services available through investment adviser representatives only. Thrivent.com/disclosures.   3384593-122920
https://www.facebook.com/daniel.athmann.thrivent/
https://connect.thrivent.com/dan-athmann/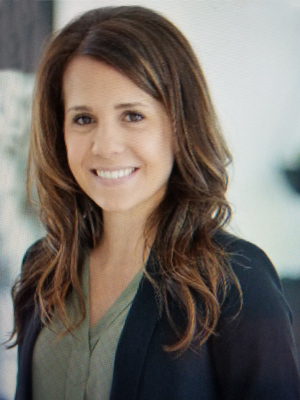 Marie Ridgeway MSW, LICSW, CCTP, RYT
Marie Ridgeway MSW, LICSW, CCTP, RYT is a Master's Level mental health clinician with a specialty in treating stress injuries (PTSD) and the secondary challenges that commonly occur (anxiety, depression, panic attacks, substance abuse, relationship challenges). Marie and her staff of occupationally competent clinicians focus on working with Public Safety personnel through training, individual therapy sessions, wellness consulting for agencies, mental health check-ups, critical incident check-ins, peer support team development and consultation, and Crisis Negotiation Team clinical consultation. Marie has worked in the field for over 14 years, she has trained hundreds of law enforcement officers across the state, and has worked with hundreds of LEOs and first responders in her practice. Marie brings knowledge and skills from her diverse work experience that includes child protection and a county psychiatric crisis response team. Marie utilizes a variety of methods for trauma treatment including eye movement therapy and she will soon be trained in Biofeedback. Marie is honored to be providing specialized care and consultation to those in public safety who serve our communities. She is passionate about striving to overcome barriers to mental health care for first responders and providing care that assists in building resiliency, increasing quality of life, and supporting the sustainability of the career. Outside of work, Marie is active and outdoors as much as possible running, hiking, and traveling with her two children (ages 11 and 13) and her significant other who is a law enforcement officer. Marie is assisted by her German Shepherd therapy-dog-in-training named Charlie.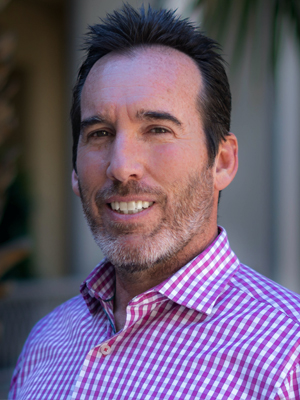 Kevin Coughlin, Certified Nutritionist and founder of Performance Nutrition Group
Kevin is a Functional Nutritional Therapist who works with clients to achieve better health outcomes. Kevin has over a decade of experience in the field of Nutrition. He assesses clients on an individual basis so they can achieve their stated goals and optimize their health. Kevin works with a range of issues including digestive, weight loss, blood sugar regulation, skin, energy, and autoimmune diseases.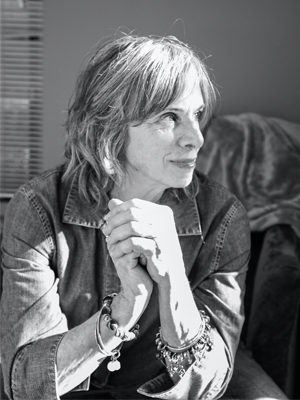 Cathy Malmon is a licensed master's level clinician in both Marriage and Family Therapy and Social Work. Having graduated from St Thomas when it was a college, she has seen the field of therapy grow and change. She worked for several years at Golden Valley Hospital as a case manager on the Sexual Dependency Unit, eating disorders unit and helped develop curriculum for a men's treatment unit. Her work experience has included both inpatient and outpatient settings, in several states and in Vancouver, B.C. She received her degree in clinical social work at the University of Pittsburgh and spent many years in clinical practice working with coal miners, steel workers and others reluctant to believe that therapy could be helpful.
She has worked with those struggling with addictions, trauma, mood disorders and anxiety. Having worked with law enforcement officers in Pennsylvania she became interested in developing skills more pertinent to first responders and acute trauma. She learned about Provicta last year. She has been using EMDR for many years, but added ART training this year in order to better help first responders.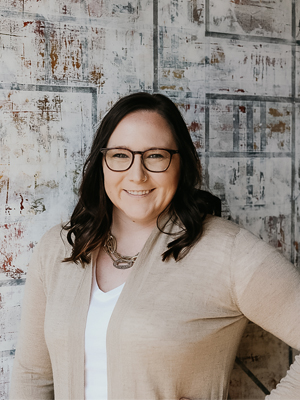 As a licensed psychologist and marriage and family therapist, Dr. Amy Schweigert has a heart for first responders. With over a decade of specialized experience, she gives them and their families the tools they need to thrive. She meets her clients where they are and uses evidence-based therapies to help them process stress and find growth, both while on and off the clock. Through empathetic listening, Dr. Schweigert takes a relational, systemic approach for all her clients. Her background and education allow her to work with children, adolescents, and adults in individual, couples, or family sessions. When she's not working, Dr. Schweigert enjoys spending time with her family and fur babies, cheering on the Wisconsin Badgers, or curling up with a good book.
Amber's experience in Public Safety started with her career as a police officer at the Duluth Police Department in Minnesota. Over her time there, she personally struggled through a number of critical incidents and watched as her peers went through the same. Amber observed the connection between her own negative mindset during these challenging times and her inability to best serve her community, deeply connect with her peers and family, and practice the self-care she needed. She knew she was NOT the only one fighting to find this balance.
Having realized this link, Amber left Public Safety to fulfill her true mission: to support her peers in choosing to be their healthiest, most fulfilled selves DESPITE the job. Since then, she has worked with and coached Public Safety and City employees to define their core values, their development goals, and strategize how to find fulfillment in life (in AND out of work!).
Amber has an MA in Human Development from St. Mary's University of MN, an MA in Criminology from the University of MN – Duluth, and an AA in Law Enforcement from Fond Du Lac Tribal and Community College. She also holds a certificate in Brain-Based Coaching with Neuro Leadership Institute and is a
certified Health Coach.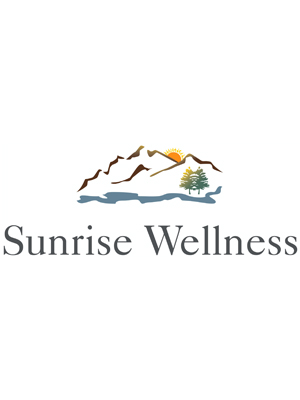 Sunrise Wellness is a growing leader in trauma work, specializing in work with police, law enforcement, fire and other first responders to address trauma and stress. Therapeutic interventions include, but are not limited to EMDR, TF-CBT, Brain-Spotting, TF-EFT, Cognitive Behavioral Therapy, Strengths Based, the Gottman Method, Prepare/Enrich and more. We provide Individual Therapy, Couples Therapy, Marriage Therapy and Family Therapy for adolescents (age 12 and up) through adults. Sunrise Wellness therapist's range from interns, to pre-licensed professionals to licensed therapists (LMFT and LPCC). We utilize an integrated whole person approach to developing, managing and providing mental health services. It's important to look at a person's strengths and to incorporate coping tools that touch on physical, emotional, mental and spiritual aspects. Our clinicians either have training to work with Police Officers and other first responders, have an understanding of the additional dynamics that are a part of that unique community or are serving/have served in Law Enforcement. Sunrise Wellness's team of providers are:
Andrea M. Hendel, MA, LMFT, Certified EMDR Therapist and EMDR Consultant.
As a Licensed marriage and Family Therapist, Andrea provides Individual Therapy and Couples Therapy. She utilizes an integrated whole person approach to developing, managing and providing mental health services. Andrea believes it's important to look at a person's strengths and to incorporate coping tools that touch on our physical, emotional, and spiritual aspects. Andrea has been an independent clinician for over 20 years, and has been employed by a variety of children's mental health organizations in leadership and director positions over the past 15 years. Andrea has additional training and expertise to work with police officers and other first responders, having an understanding of the additional dynamics that are a part of that unique community.
Andrea's passion is working with all people who have experienced high levels of stress or trauma and loss in their lives. Her desire to work with first responders comes from her background in criminal justice and working in corrections. Andrea has strength in connecting with clients to help them believe in their ability to facilitate personal change. In all areas of mental wellness, Andrea strives to remind the client that they are the expert in their life and that she is a partner in their journey. She believes in helping the client partner with their support network during the process.
In addition to working with stress and trauma, clients increase their knowledge and use of coping tools to manage daily stressors, to deal with anxiety and depression and general life adjustments. Therapeutic interventions include, but are not limited to EMDR, TF-CBT, Cognitive Behavioral Therapy, Strengths Based focus, the Gottman Method and Prepare/Enrich. Andrea is also a certified Yoga instructor and brings concepts from Yoga, Mindfulness and Meditation actively into the office.
Bruce O'Leary, LMFT, EMDR trained
Brian has been trained in a variety of CBT forms: CBT, Trauma Focused CBT, and Mindfulness Based CBT. Brian uses strategies that will allow one to address the root causes of their difficulties and build meaningful social connections in one's life. Brian also uses ACT (Acceptance and Commitment Therapy) and many other therapeutic models to determine the best possible treatment for his clients.
Laura Sosalla, MA, LPC & LADC candidate, EMDR trained
Laura specializes in working with military members, law enforcement officers, first responders, emergency medicine personnel – and the unique challenges these professionals and their loved ones face. Laura gravitated towards working with these populations after working closely with probation and parole, CPS, first responders, nurses, and doctors in the many various roles she possessed before becoming a trauma therapist. At one point she asked herself, "Who is watching out for those who help, protect, and serve?" This question led Laura to shift focus towards working with the people she used to work alongside.
Laura believes that distressing thoughts, feelings, beliefs, or behaviors are not "mental illness". But, in fact, are natural and normal human responses to ongoing exposure to escalated or high risk situations, cumulative and traumatic stress, unresolved grief or loss, experiences of betrayal and broken trust, overwhelming adversities, or from harmful relationships. Similar to healing from complex physical injuries — It also takes time, patience, and hard work to heal and grow from the impacts of psychological injuries.
Kacie Allen, LPC
Kacie is a licensed peace officer in Minnesota, with 15 years of service to a suburb of St. Paul. During her time with the police department, she experienced all shifts, worked as an Investigator, Use of Force Instructor, Field Training Officer and on the Crisis Intervention Team. Kacie holds a Bachelor of Science in Law Enforcement and Psychology degree, and a Master of Arts in Clinical Counseling. She is currently working to obtain her licensing for Licensed Professional Clinical Counselor (LPCC). Not only does she have first hand experience as a first responder; Kacie is married to a police officer/former firefighter and has close family members in these professions.
Erin Holznagel, Marriage and Family Therapy Graduate Intern
Erin is a former police officer with over 12 years of professional experience and service to the community as well as the local and federal government. Erin possesses a master's degree in Marriage and Family Therapy and is trained in Internal Family Systems Theory, Cognitive Behavioral Therapy, Emotion Focused Therapy and Brainspotting. Erin is skilled with diverse people groups and has competency in working with first responders and military personnel.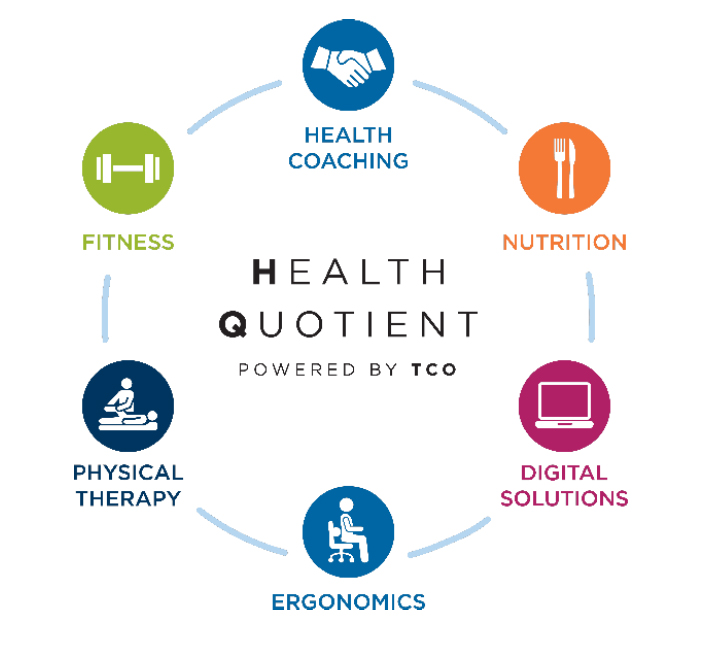 Health Quotient, powered by TCO, is a direct-to-employer health and wellness service with a track record of producing measurable results. We partner with organizations to increase employee health and decrease healthcare costs. With a combination of on site and virtual services available, Health Quotient is ready to work with your organization at whatever level and location you need.
Our expansive team of health and wellness experts are well versed in working with the tactical athlete. Our services are tailored to support the needs of first responders with a goal of helping individuals and organizations stay upstream from disease, injury, and illness. Our partners will have direct access to other programs and offerings through our Twin Cities Orthopedics and i-Health including emergency vehicle ergonomics, clinic navigator and more!