Partnering with Health Quotient to provide a community of support for the physical and mental wellbeing of first responders through innovative wellness and technology solutions to optimize performance, build resiliency to stress and improve long-term health outcomes.
The time for action is now
The average cost for an in-service heart attack is $400K-$750K.1
On average police officers only live six years beyond retirement 2
Firefighters have a 14% higher risk of dying from cancer than the general U.S. population.3
More than 200,000 days of work lost for police officers due to mental ill health in last four years.4
Vision for a Better Future
Partner with Provicta to create a community of care for first responders providing state-of-the-art health and wellness services that deliver measurable outcomes to this vital workforce population, which result in safer communities for all.  Provicta delivers imperative physical, mental, financial and other wellness services onsite that are provided by qualified professionals who possess a true understanding of first responders and their needs.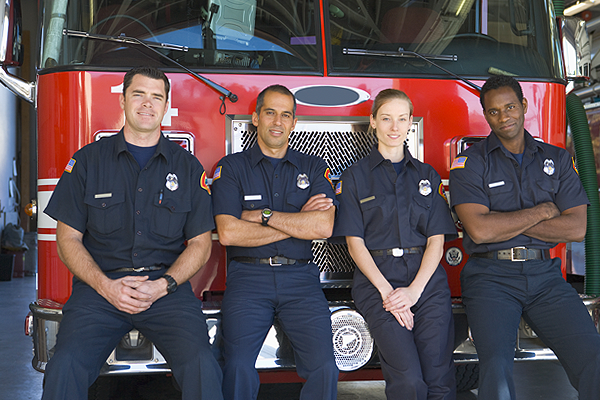 Provicta Institute: Four Divisions
1 Smith, J., & Tooker, G. (2005). Health and Fitness in Law Enforcement: A Voluntary Model Program Response to a Critical Issue. The Commission for Accreditation for Law Enforcement (CALEA). 87.
2 Brandl, S. G., & Smith, B. W. (2013). An empirical examination of retired police officers' length of retirement and age at death. Police Quarterly, 16(1), 113-123.
3 CDC/National Institute for Occupational Health and Safety (NIOSH).
4 www.heraldscotland.com/news/17326597.more-than-200000-police-days-lost-to-mental-ill-health/
In April of 2018 the Minneapolis Police Department held its first Police Leadership Course for newly promoted employees. As Course Coordinators and Instructors, we felt including a segment on Health & Wellness, specific to Nutrition, would benefit our members. Paul came highly recommended and his hour-long presentation that day changed my life, along with so many others, for the better. It led me on this journey of understanding and I'm fascinated with improving health through nutrition, sleep, exercise and community. I'm 48 and have never felt or looked better…the proof is in the pudding.

If you're serious about wanting to make substantial "heart healthy" changes, start by listening to Paul's presentation and fueling your body the right way.
***Sergeant, MPD***
Our own health and wellness is often neglected by those of us in the public safety sector. Doctor Nystrom's health and wellness program has reminded me of how critically important our own health is and more importantly, he provides tips, strategies and guidance on how to achieve a more healthy life style. Learning how to navigate the complexities of nutrition, fitness, sleep and stress has changed my life! Doctor Nystrom is highly credible, knowledgeable and passionate about what he teaches!
***Law Enforcement Professional and Military Veteran***
I am a parent, a coach and a mid-level manager. At some point, life got away from me trying to juggle the balance of it all. I became obese, was borderline diabetic, had high blood pressure and was completely stressed out. After watching Doctor Nystrom's health and wellness program it woke me up and motivated me to take back my life. I started to eat healthier, quit smoking and drinking energy drinks. I have lost 57 pounds, sleeping better, no longer borderline diabetic and my blood pressure is the best it has ever been. I have never felt so great in my life!
***General Manager***